Highlights for Founders
This year, founders' priorities and concerns have shifted in line with the macro environment and the new set of challenges they now face, focusing on managing cash flow and keeping their teams motivated. Amid all this, founders across the continent remain optimistic about the outlook for European tech.
In last year's survey, respondents were asked to highlight the main macro risks that could lead to a slowdown in European VC activity over the next five years. Many of the macro risks that ranked highest amongst respondents - interest rates, inflation, geopolitics, and public market sentiment - have all become defining hallmarks of this year. As a consequence, 2022 has been a very different year for the European tech ecosystem.
What are the three main macro risks that you see that could lead to an overall slowdown of VC activity in Europe over the next 5 years?
We asked founders to share the biggest commercial, operational and financial challenges their companies have faced in the past 12 months (challenges related to talent were excluded, and covered separately). Responses varied significantly depending on the stage of their company, reflecting the unique challenges presented at each phase in a company's evolution.
Founders in the earliest stages of building their companies are most likely to be grappling with product-market fit and securing access to capital. Finding product-market fit is a less prominent challenge among founders at later stages though, notably, almost a third of founders still mention it even at Series A and Series B.
Commercial traction, or growth, is a challenge that spans all company stages, as demonstrated by the share of founders across the board who cite 'securing new customers' and 'building repeatable sales processes'.
The challenges most correlated to company stage are managing burn rate and existing customer churn, increasing in prevalence at each new funding round. In short, as companies mature, the onus falls on delivering consistent and sustainable growth that can balance growth and capital efficiency.
Regulatory requirements also capture a share of concern for founders – in particular for those that have scaled past Series C, where the policy landscape becomes more important.
What have been your company's three biggest commercial, operational and financial challenges in the past 12 months?
Overall, the vast majority of founders have come to acknowledge the new market reality: while it wasn't easy to begin with, fundraising has become a lot harder than it was 12 months ago.
The founders who raised funds in 2020 and 2021 are most likely to see a shift in the market - with 86% reporting that it is harder to raise capital today than when they did.
In your opinion, is it easier or harder to raise Venture Capital funding in Europe than it was 12 months ago?
Looking at the number of disclosed funding rounds by round size helps to clarify how investment activity evolved in 2022. Most obviously, there is a slowdown in the count of rounds at the smallest and largest ends of the spectrum.
Rounds sized below $5M are projected to end up nearly 30% lower versus 2021, though that gap will likely narrow as the reporting lag is closed (see methodology note on why the most recent seed investment data is systematically understated). On the other end of the spectrum, the count of rounds sized at $250M or greater is expected to decrease by 33% versus 2021. That said, even with this contraction, the number of outsized $250M+ rounds in 2022 as a whole is still likely to end up at 10x the volume of just five years ago.
Number of deals by round size and by year, 2018 to 2022
Founder perception of a more challenging fundraising environment is also mirrored in the observations of VC respondents to the survey.
We asked VCs to share their experience of how the change in the market environment has impacted fundraising dynamics for their portfolio companies. The most frequent response, given by 74% of VC respondents, is an observed lengthening of fundraising processes for their portfolio companies. This was followed by an increased frequency of bridge and/or extension rounds (cited by 63% of respondents), and slower decision making by investors (60% of respondents).
Many VCs also highlighted delays to exit processes, more extensive and deeper due diligence by investors, and increased structure in term sheets as other effects of the changing market environment.
Thinking about your existing portfolio, what changes in fundraising dynamics, if any, have you observed as a result of the change in market environment in 2022?
Last year, more than a third of founders said fundraising had become easier compared to the year before - less than 20% said it was more difficult. Unsurprisingly, this year changed that trend - with nearly 80% of all founders saying it's now harder to raise funds.
It is worth noting though, that ethnically underrepresented founders (as self-identified in the survey), already found last year's fundraising environment more challenging than white men by a full 12 percentage points. The new reality isn't that new for underrepresented founders, who typically face heightened barriers in this sector. We will explore the state of diversity and inclusion in more detail in its dedicated sub-chapter.
In your opinion, is it easier or harder to raise Venture Capital funding in Europe than it was 12 months ago? 2022 versus 2021
The gap between US and European founders' base salaries has been a recurring theme in past editions of this report, as we seek to understand the factors that encourage talent to enter and stick with entrepreneurship.
2021 saw the salary gap significantly narrow across all funding stages, as European founders stepped up their base salaries while US ones largely stayed flat. Yet, the tailwinds of this year seem to have reversed this trend: across all stages the gap has widened again in favour of US founders. Median salaries of European founders dropped to 2020 levels, while US founders increased their base salaries. The gap is particularly stark at Series A and Series B. Interestingly though, the gap that was widest in 2020 - at Seed-stage - has increased the least in the past year. Seed stage is the only one where European founders's median base salaried have continued to climb.
Base salary difference (%) between US and Europe at various funding stages, 2020 to 2022
Despite the challenges ahead, and regardless of the stage of their company, founders we surveyed maintain or have increased their confidence in Europe's ability to build global technology leaders. In fact, 45% of all founders say they have more confidence today than they did 12 months ago.
How confident are you in Europe's ability to build global leaders in tech compared to 12 months ago?
Founders have been forced to adapt their fundraising in response to the shifting market environment. This is reflected clearly in responses to our survey, when we asked them to share details on their most recent fundraising experiences.
Changing course
82%
of founders and C-Level executives had to make unexpected changes to their fundraising process.
Source: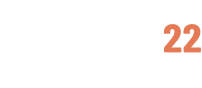 Prudent cash flow management becomes more important when the market shifts from relative capital abundance to scarcity. It's not surprising then, that almost half of the founders we surveyed plan to decrease burn rate over the next 12 months to extend their cash runway. This has, unsurprisingly, led to a wave of layoffs across the industry - data we explore later in this chapter in "Talent market conditions".
While some founders have sought to avoid fundraising in an uncertain and volatile market, many will need to go back to market over the next 12 months to raise further equity or debt financing. More than a third of founders (35%) expect to increase cash by raising additional equity financing, and 13% expect to raise debt financing.
Almost one in five founders expect to accelerate investment over the next 12 months, perhaps indicative of the fact that some founders, especially those with the luxury of strong balance sheets, will see the turbulent market conditions as an opportunity.
What is your company's strategy with managing cash flow for the next 12 months compared to the previous 12 months?
When considering their company's talent and culture, Pre-Seed founders report increasing concern around rapidly growing their team (14 percentage points more cited as a challenge for the coming year compared to the past 12 months), and attracting diverse talent (12 percentage points more).
Unsurprisingly, managing a remote team is predicted to decrease in importance, with Pre-Seed founders 9 percentage points less likely to cite it as a concern for the coming year, compared to the past. Perhaps these founders feel they have hit a rhythm with their remote team members, or are returning to in-office working. In fact, early stage founders across the board seem to have worked out some kinks in this area, with a 9 percentage point decrease in this challenge at Seed level and a five percentage point decrease at Series A, when looking from the past 12 months to next.
The challenge that is gaining most importance for Seed and Series A founders is retaining talent, which is cited 17 percentage points and 16 percentage points more respectively, when looking to the coming year compared to the past. Hiring maintains a predictable lead as Seed Stage's biggest people & culture challenge in the next 12 months. Meanwhile at Series A, leadership and management development takes first place in the minds of founders, while hiring concerns drop steeply (11 percentage points).
What have been your company's three biggest people & culture challenges in the past 12 months? And what do you anticipate to be the biggest challenges in the next 12 months?
The total amount invested in European tech is expected to decline in 2022 compared to last year's record levels. But the decline is not even across the board. Looking at investments with available information on team gender composition, funding levels are down similarly across men-only and women-only team, with about a 30% decline. However, the funding environment for founding teams made up of both men and women has been more resilient, with a total decline of 11%.
Capital raised ($B) and number of deals by founding team gender mix, 2022 versus 2021